We build websites for freelancers and small to medium companies
With your website you show the world who you are. You implement your ideas, forge links and grow your business.
We are here to provide the assistance you might need along the way.
Modern Websites with WordPress
Gutenberg
The new WordPress editor Gutenberg allows us to create pretty websites that are both lean and future-proof.
We only use funktionalities we really need. With Gutenberg, there is no longer any need to use plugins in order to create our layout.
Performance
Performance is the most important factor when checking your website's ranking with search engines. The best way to get your site up to speed is to reduce weight. The less data we need to move, the faster the website.
Climate-friendly
A fast-loading website is a climate-friendly website. The smaller the data package, the less energy consumption. This page, for instance, only loads 668 KB of data and produces 0.46 g CO2 with each view.
Tested with websitecarbon.com
Modern CSS
With Gutenberg we are able to use modern CSS. We finally are able to eliminate laborious CSS frameworks when creating responsive layouts. With CSS Grid and Flexbox writing CSS finally is fun again.

Website
WordPress Website
Do you need help bringing your website up to speed again?
Is it too effortful to add new content to your website?
Do you have new ideas you would like to implement on your website?
Let's talk about it!
Training
WordPress Training
You have a fairly new website and plenty of questions? You would like to refresh your WordPress skills? You would like to learn how to work with Gutenberg more efficiently?
Let us know how we can help!
We usually conduct our trainings as screensharing meetings.
For Agencies
We watch your back
WordPress websites with Gutenberg
Custom Gutenberg blocks
CSS for Gutenberg backend
Responsive Design
Accessibility
Workshops & Training
Consulting, e.g. concerning choice of themes and plugins
How we work
We accompany you on your journey
We assist you to figure out what you really need. And what you won't need.
We filter information and assess different options for you and find the best solution for your project.
---
Design & coordination via your browser
We develop both structure and design in the browser. You will be able to see what we are working on pretty much from the beginning.
We develop your website on a so-called staging server. This way, your website under construction is a accessible via the internet. But it's not publicly available. We provide you with a link and a password for your website.
---
That's important to us: technology that's sustainable
We develop websites that are easy to maintain and that will serve you for some years to come. Components that aren't in use any longer can be removed. New functionality can easily be added. This way your website can grow with your company and be adjusted to changing needs.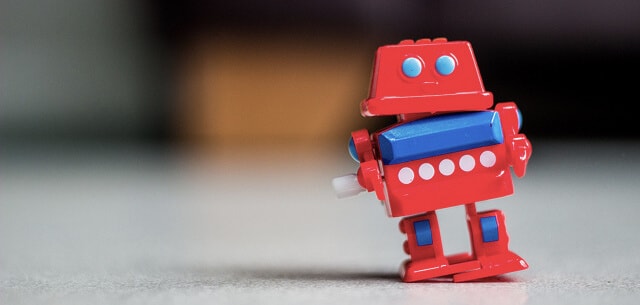 Service & Maintainence
Once your website is live we are happy to take care of service and maintainence of your website.
Regular Updates
Bugfixing
Uptime-Monitoring
Backups
Security
TIP: This is an offer exclusively for our clients.
---
CASE STUDIES
Some of our latest projects. Check out more projects.
You are thinking about a WordPress project or have questions concerning your website?
ARTICLES ON MARKETING AND WORDPRESS
Our WordPress Blog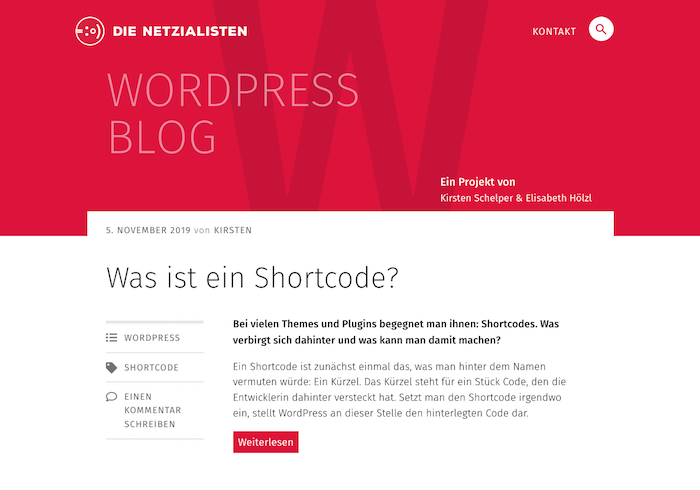 In our blog "Die Netzialisten" we write about WordPress and Webdesign [German only].
---
WordPress Meetup München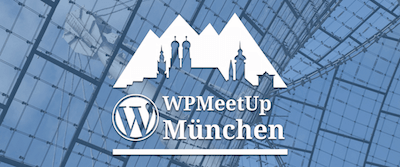 Kirsten Schelper and Elisabeth Hölzl also organize WPMeetUp München, our local WordPress meetup. At WordPress meetups, WordPress users from all walks of life meet up and share their experience with WordPress.
Note: Upcoming WordPress events in your region should show up in your WordPress dashboard.
---