We show you the way
We don't always immediately have a solution for your question but we know how to achieve good solutions.
You know your business
Do you want to modify your website? We listen to what you say and present you with different options.
Together we decide what the best solution in your case is. Then we build it.
We watch your back so you can concentrate on your work.
We keep an eye on things
We stay up-to-date concerning technology.
We know what to pay attention to and what makes a good website.
We filter and assess information and options for you in order to reach the best solution for your project.
---
Looking for assistance with your website project?
---
Coding Website
We develop beautiful websites that are lightweight and future-proof. We usually rely on WordPress. Should WordPress not fit your needs we will find something that does.
Using the new WordPress editor you can single-handedly create pages and layouts, add your texts and images and do much more.
After your website has gone live we take care of its technical maintenance. If you want us to.
Concept & Consulting
We have been developing websites with WordPress for more than ten years now. We are happy to share our know-how with you.
We develop and build sustainable websites. Maintainability is key to website longevity: We can always add new features as well as remove components that are no longer needed.
If you need help with setting up a PageBuilder theme (Avada, Divi, Enfold and similar) we probably aren't the right address.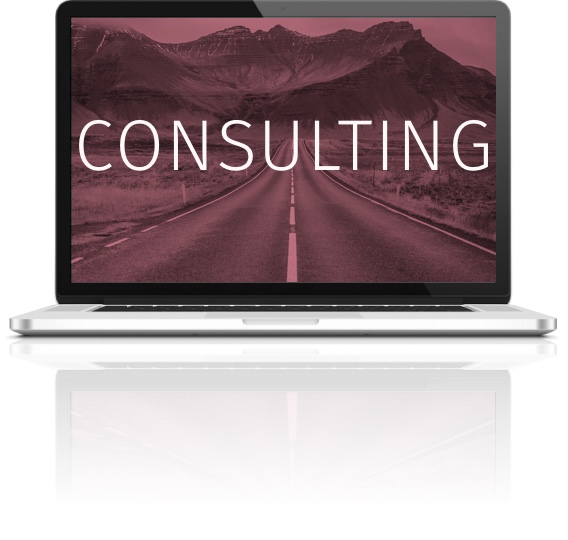 ---
Do you have a question?
Maybe we already answered it in our FAQs
WHY DO YOU WORK WITH WordPress?
With WordPress we are able to quickly create a prototype of your website. We develop our projects directly via the web browser. This way, you are able to be part of the development process right from the beginning.
Our clients are happy with WordPress because it is easy to learn. That's part of the reason why we usually chose WordPress for our client projects.
An additional bonus is that WordPress is open source. This means that the software is being maintained by a huge global community. This, in a way, makes it future-proof.
This community guarantees that WordPress is developed further and keeps growing. You can get to know your local WordPress community by visiting a WordPress Meetup. We, for instance, usually organize WordPress Meetup Munich (in German).
Is WordPress Safe?
Yes, WordPress is safe. But it is important that you, the website owner, keep a couple of rules in mind:
Use secure passwords. Go for some extra-length.
Keep the computer you are working with clean. Set up routines for malware testing on all of your devices.
Make updates regularly.
If you now add regular backups, just in case, and pick a good quality hosting, you should not have to worry about your website.
Do you offer Website Maintenance?
Yes, we offer website maintenance for our clients.
Maintenance includes automated backups that are stored offsite, normally with a cloud service. Additionally, we update WordPress core, plugins and themes regularly, in case of known vulnerabilities within 48 hours. The package- also includes testing and bugfixing for update-related problems.
If you are interested in a maintenance package please get in touch.
I am planning to offer a newsletter. What do I have to do?
We usually use services like MailChimp or CleverReach to set up a newsletter. These services facilitate managing your address lists and creating and sending your eMail newsletter to your subscribers.
These services also allow to analyze your eMail campaigns. You can see if the eMails reached your subscribers, how many actually opened the eMails and which links they clicked.
We assist you with chosing the best service for your needs, setting up your account and automated newsletters and implementing the subscription form into your website.
What about SEO?
80% of search engine optimization consist of good content as well as a clear website structure. The WordPress code is search engine friendly by nature.
What needs to be done additionally depends on the individual case. We assess the options for your website and determine what kind of measures would be useful.
I need a website for my company. Where should I start?
Finding a good place to start is probably the most difficult part of a website project.
For us, the crucial part at the beginning is to become very clear about the purpose of your website:
How will your website contribute to your business success?
Who are the people you want to address?
What are these people supposed to do on your website?
Sounds interesting? Get in touch to discuss your new website project, no strings attached!
I have got a local business. Is there anything special to keep in mind?
For local businesses, it makes sense to utilize Google MyBusiness. It allows you to add business information that's relevant for your local customers: Contact details, location, opening hours, images, a link to your website, information on special offers, e.g. seasonal sales. Google adds this information to local search results.
People who are looking at your "MyBusiness" information can call you right from there or use Google Maps to plan their trip to your location.
You as business owner get an overview on how many people checked out your business, how many called you right from the MyBusiness page and how many used it to plan their trip.
I need an online shop. Do you have experience with shops?
Yes, we do. We have been building online shops using the WordPress plugin WooCommerce.
WooCommerce has all basic features an online shop needs. Plus, there are plenty of options to add more functionality.
If you are located in Germany or Austria, you need to add an additional plugin (German Market or Germanized) in order to run an online shop without legal issues.
We would be happy to assist you with the development and implementation of your online shop.
What can I do to get more visitors?
If your company isn't already very well known there is only so much you can actually do on your website. Therefore it is important to develop a marketing strategy to actively promote your website and your brand.
Where can your potential clients meet you?
If you have a local business, it can be helpful to use Google MyBusiness. Additionally, you might want to attend or even organize local events, be visible at trade shows or engage with charity. While this offers people to get in touch with you personally, it usually also allows to achieve some online visibility.
Depending on what kind of service or products you offer, there are always social networks to consider. Facebook, Twitter, YouTube, Instagram or LinkedIn, to name just a few.
Together, we can figure out which strategy is the most promising for your business needs.